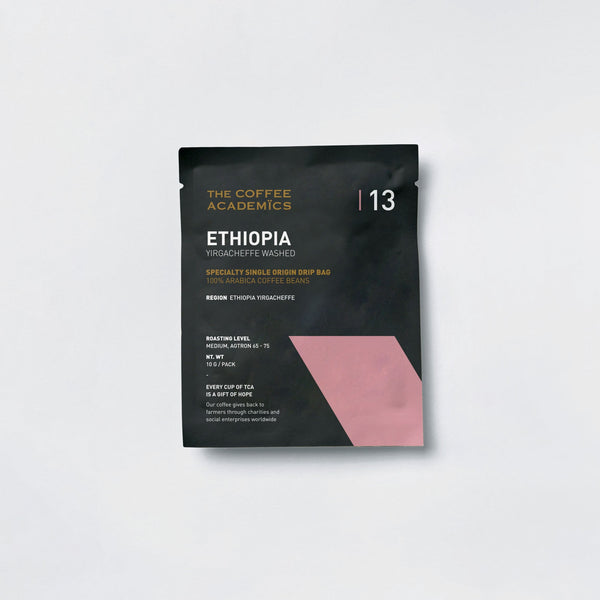 Kochere is the home of many regional family farms. Through their dedication to coffee quality. Kochere coffee is always spectacular, with a bright acidity as the altitude is higher, hence the coffee beans are smaller.
Tasting Notes: Winey, Orange Peel, Jasmine
Region: Ethiopia Yirgacheffe
Process: Fully Washed
Altitude: 1,800 - 2,000 m.a.s.l.
Varietal: Heirloom
Roasting Level: Medium Light


How to use:
1. Gently tear off the top of the drip bag.
2. Pull the flaps outwards to rest on the brim of the cup.
3. Pour 180ml hot water slowly into the drip bag.
4. Wait for it to brew about 2 mins.
5. Remove the drip bag and enjoy!

Better with:
Drip bag kettle
Camping mug