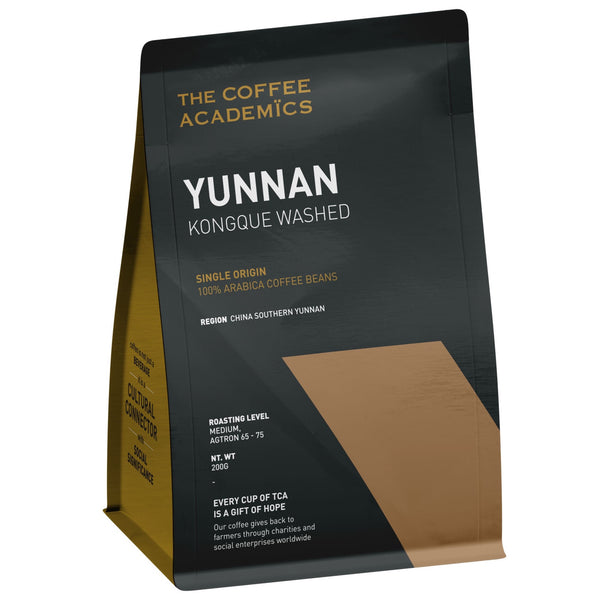 Renowned for its fertile highlands, Yunnan has been producing quality teas since ancient times. Now, coffee producers have begun to plant coffee trees there too, taking full advantage of the environmental benefits. Carefully evaluated by our champion roasters, our Yunnan selection is a representative cup of the region: uniform and balanced, with intense fruit sweetness enhanced by earthy tea flavours.
Tasting Notes: Black Tea, Honey, Dark Chocolate
Region: China Southern Yunnan
Process: Fully Washed
Altitude: 1,400 - 1,600 m.a.s.l.
Varietal: Catimor
Roasting Level: Medium Whole Bean, Agtron: 65-75