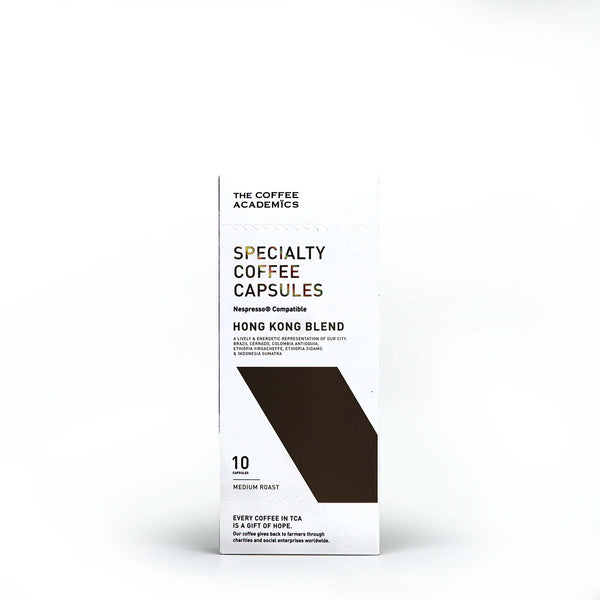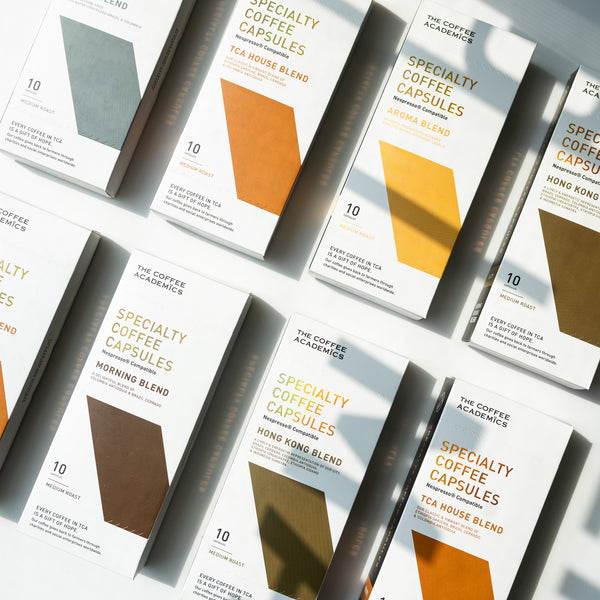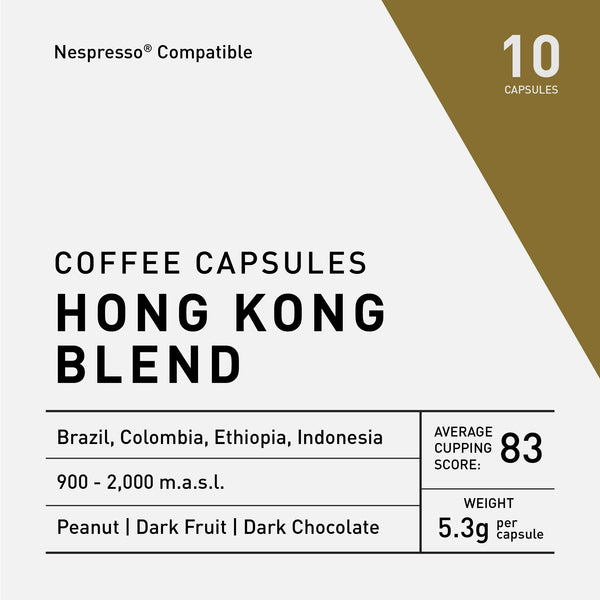 These coffee capsules are 100% biodegradable including the lid is non-foil. Compatible with Nespresso Machines (see below), made in Australia.

Convenient coffee doesn't have to be boring. Our team of qualified Q-graders and award-winning coffee roasters have developed a recipe that will change your perception of convenient capsule coffee.
Everyone deserves to drink exceptional coffee, even when you are short of time.
Origins: Brazil Cerrado, Colombia Antioquia, Ethiopia Yirgacheffe, Ethiopia Sidamo, Indonesia Sumatra

Varietal: Cuturra, Heirloom, Mundo Novo, Catuai, Rasuna, Catimor

Altitude: 900 - 2,000 m.a.s.l.
Process: Fully Washed, Pulped Natural, Wet Hulled

Flavour: Nutty

Tasting Notes: Peanut | Dark Fruit | Dark Chocolate
Weight: 5.3g per capsule
Average Cupping Score: 83
Our pods are compatible with DeLonghi/Breville Nespresso machines, which include the following models-

Le Cube
All Citiz models
All Essenza models
All Pixie Models
All Lattissima models
Maestria
Inissia coffee machines
LOR coffee machines

Compatibility is not guaranteed with these machines-

Breville/DeLonghi U Machines
Gaggia machines
Saeco machines
Siemens machines
Kitchen Aid machines
Romeo Nespresso machine
Capsule holder machines
Multi-capsule machines