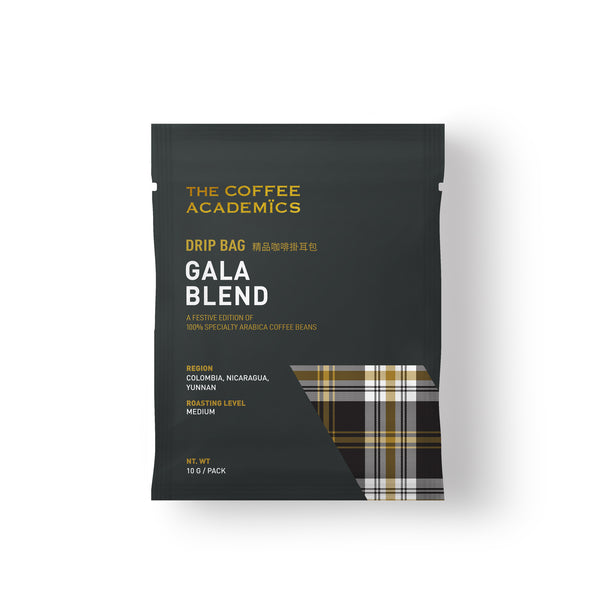 Specially crafted for this festive season, the Gala Blend brews the scent of holiday with dark cherry, cedar and pine wood notes.

A festive edition of 100% specialty arabica coffee beans.
Specialty Coffee Drip Bags Beans information
Regions: Colombia Caldas, Nicaragua Nueva Segovia, China Yunnan
Tasting Notes: Dark Cherry, Cedar, Pine Wood
Variety: Castillo, Caturra, Catuai, Catimor
Process: Anaerobic Natural, Washed
Roasting Level: Medium
Altitude: 1,100-1,600 m.a.s.l.
Cupping Score: 84+

How to use:
1. Gently tear off the top of the drip bag.
2. Pull the flaps outwards to rest on the brim of the cup.
3. Pour 180ml hot water slowly into the drip bag.
4. Wait for it to brew about 2 mins.
5. Remove the drip bag and enjoy!

Better with:
Drip bag kettle
Camping mug